Understanding & Empowering Military Youth Through Art & Creativity
What Is the Military BRAT Art Camp?
The Military BRAT Art Camp is the first and only multidisciplinary art camp in the world designed specifically for military kids. It was developed by Marine Corps Brat Lora Beldon, of Military Kid Art Project, and Army Brat Donna Musil, of Brats Without Borders. All courses are taught by professional artists who were also raised in military families, and allows military kids to explore their creativity, express their feelings, and connect with their Military Brat peers and culture. It's not just about the art - it's about understanding who you are and where you're from.
The Military BRAT Art Camp is the cornerstone of the new BRAT Art Institute, the first art organization for Military Brats. Our teachers don't just study what it's like to be a military kid - they lived it! The camp also includes games, movies, exercises examining the Military BRAT Culture, and special BRAT guests. At the end of the camp, there is a professional Military BRAT Art & Performance Exhibition, showcasing the campers' work, along with food, prizes, and more.
If you're a military kid, there is truly no other camp like this in the world. If your school or organization would like to host a BAI Military BRAT Art Camp, please let us know. We can tailor the camp to the time frame and age range you need.
Why We Need the Military BRAT Art Camp
The past twelve years have been tough on military kids. In addition to the normal stresses of growing up, military kids have to deal with multiple deployments, constant moves, and pressures to "keep it together" for their families, the military, and the country in general. Some have to deal with their parent's PTSD. Others feel trapped and alone. Almost none feel like the civilian public understands what they're going through.
According to Abraham Maslow, belonging is the third most important human need behind food and safety - even more important than self-esteem. But knowing where you belong can be hard when you're moving all the time. Even tougher when you're constantly putting the needs of your family and your country ahead of your own. Military parents think they understand, and to some extent, they do. But most military parents did not grow up military, and dealing with these stresses is much different when your brain is still forming, when you're still learning how to bond, communicate, and express yourself.
Being a BRAT doesn't start when a soldier is deployed and it doesn't end when the military takes your ID card away. In fact, many challenges for military kids have nothing to do with deployment. Others don't begin until brats leave the military environment and try to fit into the civilian world. The Military BRAT Art Camp gives military kids that (very rare) opportunity to express their feelings through art and creativity. To understand that they're not alone and they do belong - not to a geographical place, maybe, but to a wonderful group of people who will be there for them long after the parades are over and the guns are put away: their fellow brats.
There are a lot of programs out there that send military kids on hiking adventures and to amusement parks. Only the Military BRAT Art Camp invites them "home" with their fellow brats to celebrate their culture, express themselves, and just have a good time with a few adult artists who really "get it."
As author Robin Pascoe, the Expat Expert, likes to say, "Home is where you don't have to explain yourself." For creative military kids, home is the Military BRAT Art Camp.
Here is some artwork from previous Military Kid Art Project™ camps. There are also poems, interviews, sculptures, musical performances, and mixed media drawings. Click here to see more!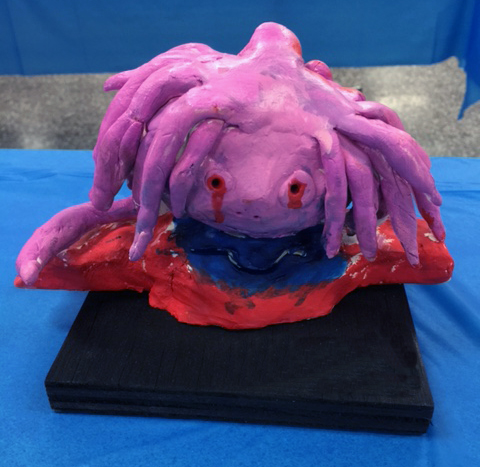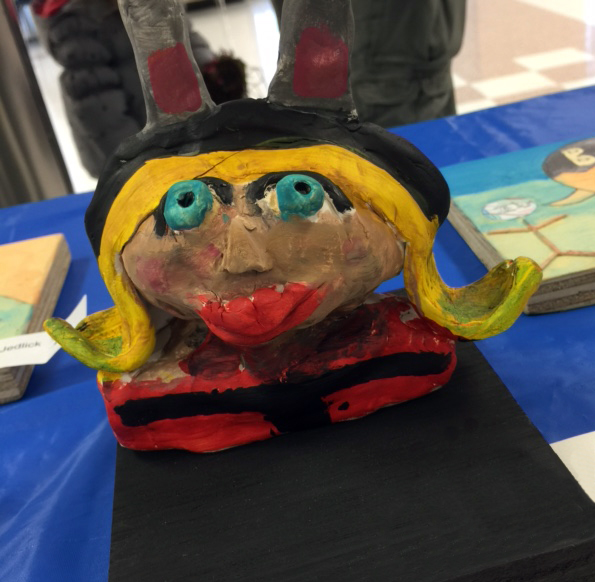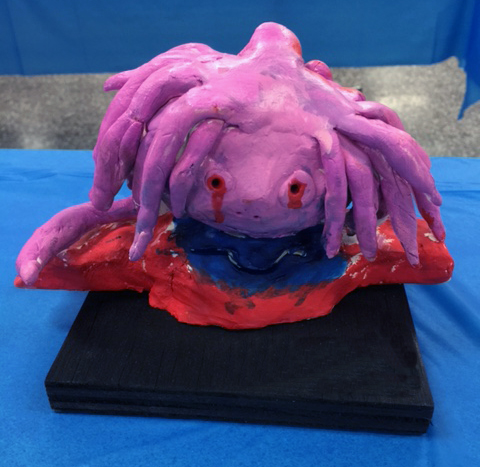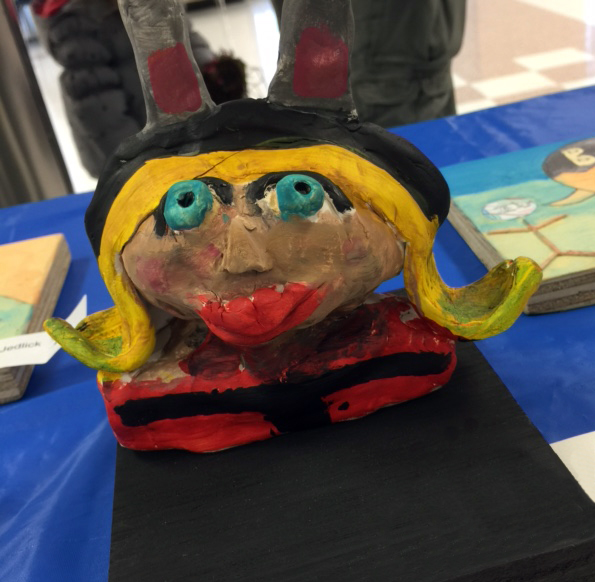 Call for Adult Brat Artists of All Genres!
If you are an adult military brat artist (in any genre) and would like to apply for a position with future Military BRAT Art Camps as a lead art teacher, assistant, or volunteer, please send your resume to Lora Beldon at lkbeldon@hotmail.com.
For more information, please contact us through our Contact Form, or at the following:
Donate to the BRAT Art Institute
If you would like to help support our camps; ensure Military Brat & TCK art and culture is not lost, ignored, or forgotten; and honor the service and sacrifice of military youth by giving them a voice in their own narrative, please make a donation today!
Thanks To All Of Our Supporters!
Just a little shout-out to all of our Military BRAT Art Camp supporters! Some have given money, some have given time and in-kind donations, and some have helped get the word out. We are grateful for all of it. Thank you, thank you, thank you!
American Overseas Schools Historical Society - Tom Drysdale Fund
Chris Anderson-Hoke
Anonymous (To the now-grown children, and their expanding families, who had a father drafted and sent to the Vietnam War.)
Denise Bafti (In honor of Alice F. & Daniel T. Mochen.)
Barnes & Noble
The Candice Boesch Family
Carol, Hannah & Hayden Beldon
Lora Beldon
David A. Born (Army Brat & Retired Art Teacher - Karlsruhe AHS '66, IL School District 126 - '71-'05)
Gary B. Born
Diane Dillard & Lonnie Broadnax Family
James Casey
Chameleon Kids & Military Kids' Life Magazine (Amy Crispino & Janine Boldrin)
Colorado Brats Club (We raised this money at our Colorado BRAT Club 2015 Spring Luncheon thru donations & a silent auction!)
Michaela Coplen
Chris Corbat (Giving back to the next generation of BRATS!)
Anita Donohoe
Barb Deschner-Dunnam
Helen R. Drake (In Memory of Major [retired] E M Rodin, the reason I am a BRAT.)
Merri Scheibe Edwards
Ken & DeeDee Flauding (In memory of Patricia Lottie Ragan-Flauding; talented Army wife and mother of BRATS.)
Robin Galloway
Tim & Kay Gifford - Tim Gifford Bronze
Tracy Brown Gilmer (To a Brat from another Brat!!!!!)
Grace & Owen Herring
Hill City Church
Tamara Hopkins Family
Debra Frech
Saniya & Christina Hudson
John Hunt (In memory of my Dad who spent a career teaching art at KAHS.)
Donna L Jobert (Great program to help our fellow Military Brats!)
Margot Haliday Knight
Chris Kyrios (Brats helping Brats. Challenge a friend to donate to this great cause!)
David & Nancy Linch
Susan & Don Linch
Denise Lobodinski
Linda Martin (In memory of my mother, Grace Brown Martin, who had to wait for 18 months for my dad, George Thomas Martin, Jr., to be released from POW camp in Germany during WWII. They were married 2 weeks after his return, and even though she was a petite, thin young woman, he weighed less than she did on their wedding day.)
Roger Anthony Mason
Christy McAnally
Marty McCarty & MCYM
Ellen Harris McMackin (For my Ankara High School gang!)
Pat Collins Miller (In Memory of Danny J. Miller, my fellow Army Brat, my Vietnam Hero, my best friend and soulmate, my husband.)
Dena Musil
Donna Musil
Barbie Nagata Family
Old Dominion University (Tamorah Park Farinholt, Isis Harrington, Elwood Robinson, Dawnita Smith)
Nicole O-Pries (So excited to see this happening. I've passed it along...)
Suzanne, Jasmine & Ryan Pitt
Linda Tripp Poore (Class of '67!)
Mo Regulinski
Jeri Rohus
Richard Schrade, Jr.
Sheryl, Hannah & the Shearer Family
Jan Shropshire
Bruce Skinner (My dad, Lee Skinner, who was a DoDDS teacher.)
Ginger Cole Turner
Timothy E. Wurtz